Launchpads
Launchpad learning tablets are loaded with a world of learning with apps, videos, storybooks, and games just for kids. 100% secure. No interent needed.
Take & Make Crafts for Kids
Available anytime: Pick up at the library and get crafty at home! 
Winter Reading Program
January 4 – March 4
There's still time to sign up! Track your reading using the Beanstack app. Earn badges and free books along the way and be entered in a raffle drawing.
1000 Books Before Kindergarten
Our early literacy program for young children is designed to encourage families to make reading aloud a habit.  Reading aloud is the single most effective thing parents and caregivers can do to help their children get ready to read when they start school.
This program is for children from birth until they start kindergarten. Children in the 4K program are eligible to participate.
Stop in the library to sign your child up and receive the packet to complete the program!
Call us to register and pick up your starter packet curbside!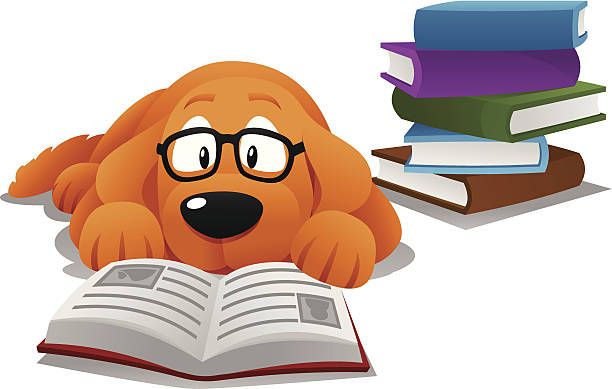 Tail Waggin' Tutors
Paused until further notice.
Children of all ages and reading levels are welcome!
Reading sessions take place in a quiet, comfortable area. The child picks out a book that they would like to read, and sits down next to the dog and handler and reads.
Registration required. Give us a call to set up a time! Sessions are broken up into 15 minute time slots.
Storytime
In-person Storytime is paused until further notice. Find some fun online Storytimes and activities on our Resources at Home page.
Join us for some stories, songs and crafts!
Tuesdays at 6:30 p.m. & Fridays at 10:30 a.m.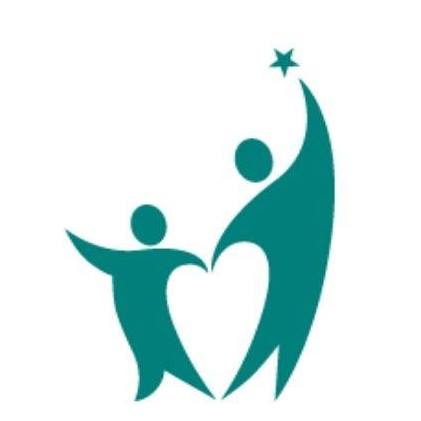 Family Resource Center (FRCSCV)
Find the Family Resource Center's classes, programs, and info for kids and families: 
_________________________________________
The Family Resource Center of St. Croix Valley's Play & Learn classes at the library are paused until further notice.
Thursdays 9:30 – 11:00 a.m.
Play & Learn provides an opportunity for toddlers and preschoolers to interact with their parents and other children their age. Join in for parent-child play, snack, stories, songs, activities and parent discussion. 
Drop-in LEGO Club
Paused until further notice.
Create a monthly LEGO challenge. We have the LEGOs you bring your imaginations!
All creations will be displayed for the month. 
3rd Tuesday of every month
Storytime To Go: E is for Early Literacy
The 5 most important things parents and caregivers can do to support their child's early literacy learning.
Talk     Talking with children helps them learn to express themselves with language.
Sing     Singing, which often includes rhymes, helps children become aware of sounds in language.  This will help them decode words when they learn to read.
Read   Do you know the best way to help your children become successful readers?  Read to and with them from birth!
Write  Through writing, children realize that sounds are represented by letters and words and that text means something.
Play     Children learn about the world through play.  The knowledge they gain from playing helps children comprehend what they read.
The above information is from Every Child Ready to Read @ Your Library, 2nd Edition; ALSC/PLA, 2011. Print.  More information can be found at www.everychildreadytoread.org.
Excellence in Early Learning Digital Media Award
The American Library Association's 2021 award winner, The Imagine Neighborhood, and honor recipient, Sesame Street Family Play: Caring for Each Other.
To find out about more digital media for children, visit ALSC's Notable Children's Digital Media List.
A podcast designed to help children and grown-ups grow their social-emotional skills through interactive storytelling, imaginative play, music, and mindfulness activities. 
Developed as a shared play experience for caregivers and young children, the Sesame Street Family Play app provides over 130 screen-free activities that encourage kids to stay busy, move their bodies, and calm themselves. 
Curbside Pickup Hours
Monday                     10:00 a.m. - 5:00 p.m.
Tuesday                     10:00 a.m. - 5:00 p.m.
Wednesday               12:00 p.m. - 7:00 p.m.
Thursday                   10:00 a.m. - 5:00 p.m.
Friday                         10:00 a.m. - 5:00 p.m.
Saturday                    Closed
Sunday                       Closed
Library Use by Appointment
Monday                     10:00 am - 4:00 pm
Tuesday                     10:00 am - 4:00 pm
Wednesday               12:00 am - 6:00 pm
Thursday                   10:00 am - 4:00 pm
Friday                         10:00 am - 4:00 pm
Saturday                    Closed
Sunday                       Closed
Prescott Public Library
800 Borner Street North
Prescott, WI 54021
715-262-5555 (Phone)
715-262-4229 (Fax)
prescottlib@prescottpubliclibrary.org
Subscribe to our e-newsletter & updates